Written by Alan on November 24, 2013 – 11:16 pm -
We received a confirmation (thank you Orlando) this weekend that the McRib has arrived in the Dominican Republic for the first time!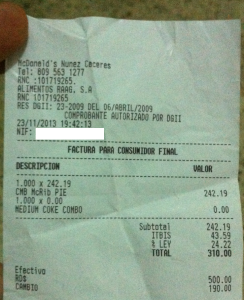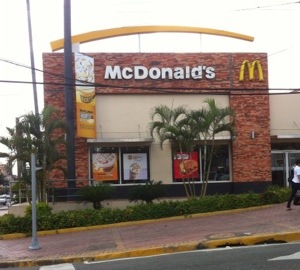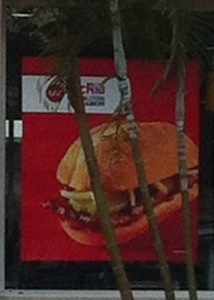 While McDonalds has had a presence in the Dominican Republic since 1996, we haven't yet been able to track down any official dates on availability. We will continue to track down more details and pass them along as they become available.
If/when you find a McRib, please mark your sighting at McRibLocator.com and be sure to send us a photo (photos@mcriblocator.com) of your receipt showing the purchase so that we may mark it as confirmed.
Posted in
McRib News
,
McRib Sightings
,
Messages from Alan
|
No Comments »
November 21, 2013 – 10:34 pm
Last year we teamed up with Catrinas Toybox and gave away a ...
12 Comments »
November 20, 2013 – 6:41 pm
Unfortunate news today for McRib fans in some parts of ...
4 Comments »