Fan Jim (thank you!) from the DC area happened to be down in Texas for the Christmas season and happened to walk into a pocket of McDonalds locations that are still going all out with serving the McRib.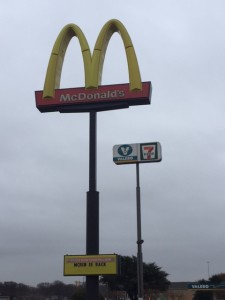 There is a whole lot of Texas, and also a whole lot of different promotions between Houston and Dallas.
1) 2 McRibs for $5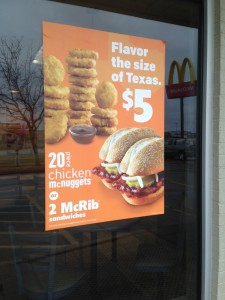 2) Purchase a McRib meal get another McRib sandwich for $1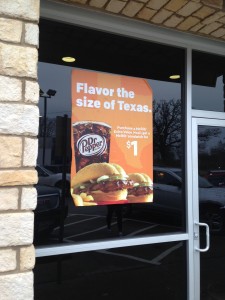 3) 1 McRib meal for $5.19 or 2 McRib meals for $7.69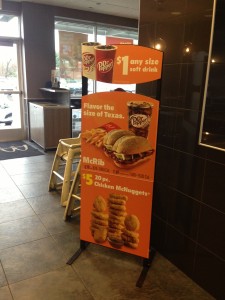 Additionally, we are still getting confirmations in California and in Virginia. One thing that we have also been hearing is that there are still a number of locations offering the McRib, however only upon request (no mention on the menu, no promotional material). It seems odd that there would be no mention of an item they are serving. This is something we have encountered in previous years only in the immediate days following the McRib promotion ending as inventory is prepared and discarded as it no longer meets warmer freshness standards (this also makes little sense, at least put up a temporary sign saying gone this week or something), but not this far past the primary McRib promotional period.