As a few of our Facebook fans mentioned earlier this week, the McRib has returned to the Philippines (specifically the 14th of April). For a limited time, they are offering two variations of what they are calling the NEW McRib: a Pork McRib, and the Pork McRib Deluxe. The primary difference between the two is the Deluxe comes with Mayonnaise and Lettuce in addition to the fixing of the "standard" McRib.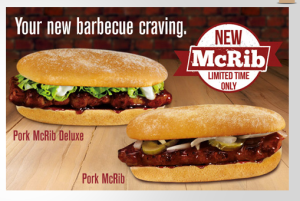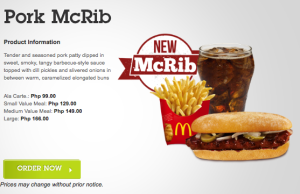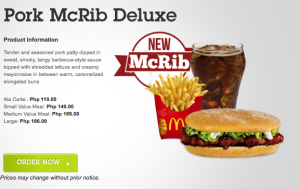 Here is a clip of their current campaign from YouTube:

Have you had one of these NEW McRibs? If so, leave a comment, we would love to hear what you thought of it.